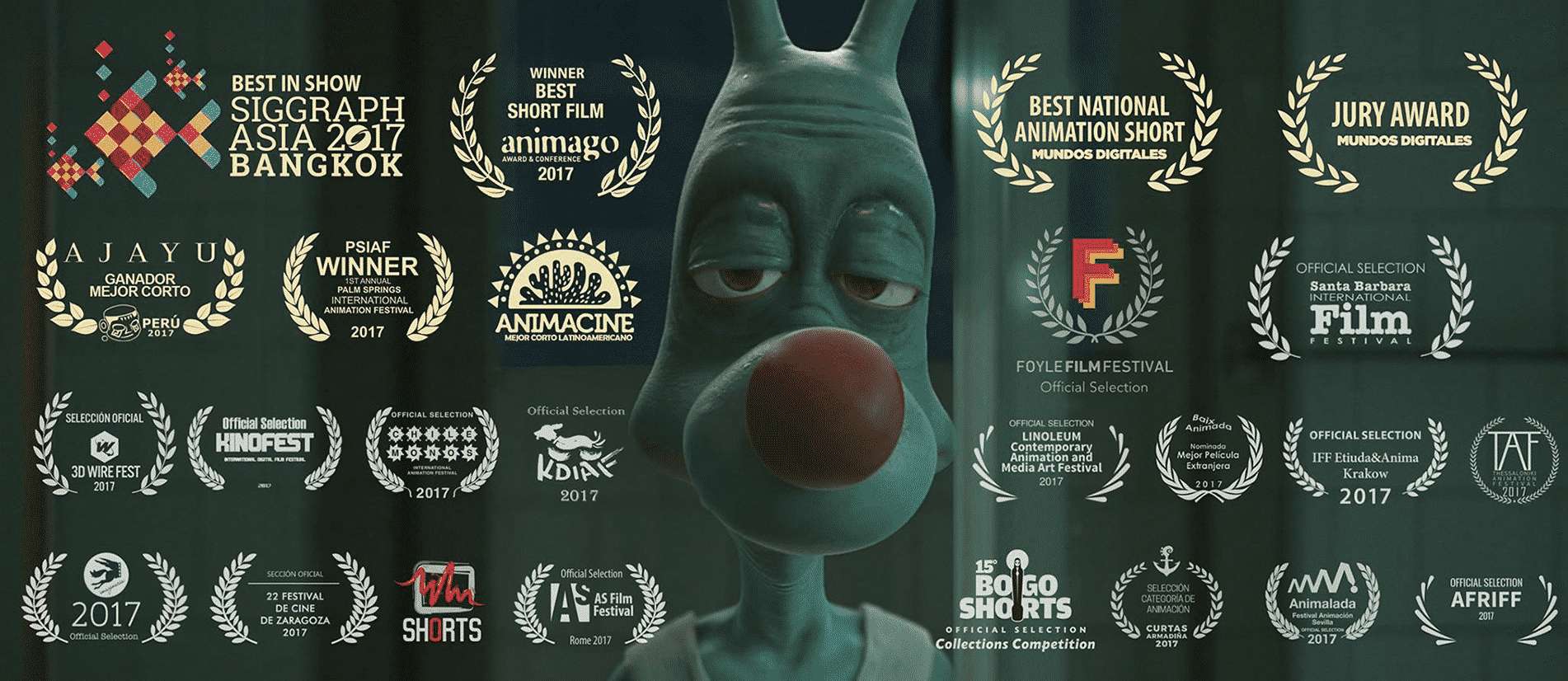 Aftework
Afterwork
Cortometraje
Shortfilm
Coproducción con Matte – Ecuador
Groompy es un conejo que protagoniza una popular serie de dibujos animados. Pero después del trabajo su vida es aburrida y monótona. Una noche el objeto que tanto desea aparece frente a él…la zanahoria de los dibujos animados.
//APUS TEAM//
Animación 2D:
Erich Chagua – Josue Avalos – Tomas Araujo – Fernando Corrales – Juan Luis Vargas
Gianpierre Yovera
Escenarios 2D:
Gianpierre Yovera – Kaithzer Morejón
Compositores 2D:
Gabriel Bonilla – Miguel García
Co-produced with Matte – Ecuador
Groompy is a rabbit who stelars a popular cartoon series but after work his life is boring and monotonous until one night, when the object he craves the most appears before his eyes…the carrot from the cartoon.
//APUS TEAM//
2D Animation:
Erich Chagua – Josue Avalos – Tomas Araujo – Fernando Corrales – Juan Luis Vargas
Gianpierre Yovera
2D Backgrounds:
Gianpierre Yovera – Kaithzer Morejón
2D Compositing:
Gabriel Bonilla – Miguel García