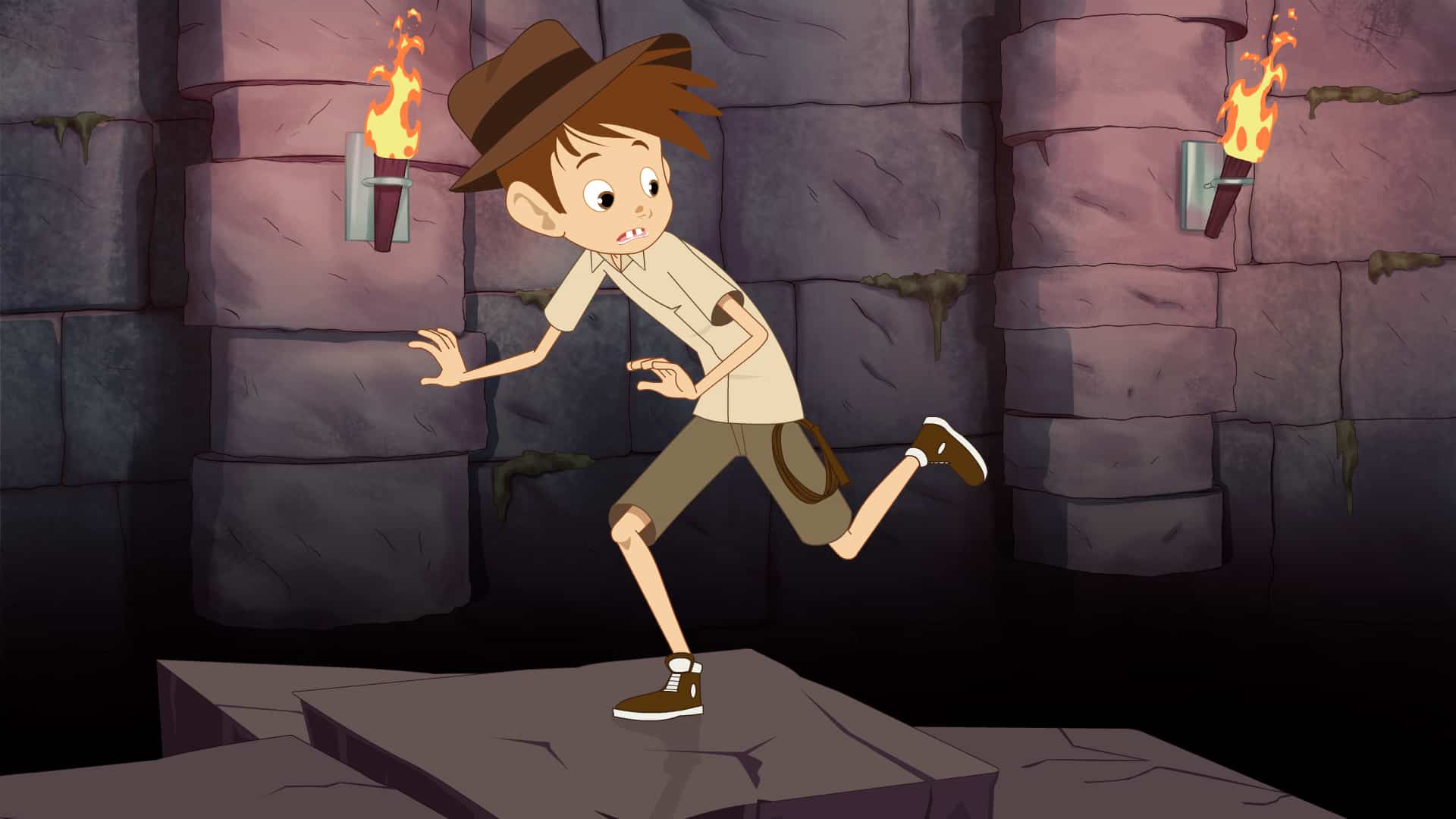 Las Aventuras de Papelucho
The Adventures of Papelucho
Las Aventuras de Papelucho es una serie animada de televisión para toda la familia, que nos enseña los valores de la hermandad. Papelucho es un niño de 9 años cuya vida cambia cuando se convierte en hermano mayor. Él toma la responsabilidad de ser el guardian de su hermana menor, Ji. Sin embargo, los constantes problemas que Ji causa harán que Papelucho se cuestione si realmente desea ser un hermano mayor.
Coproducción con Wild Bunch Studio – Chile
//APUS TEAM//
Productor Ejecutivo:
Gabriel Bonilla
Productor de Linea:
Jantzen R. Estela
Animación de Keys:
Mel Gomez "MiniMel" – Melci Asto – Dafne De Vinatea – Franco Salazar – Josue Avalos – Estéfano Huamán
Jantzen R. Estela – Andres Pio Cotrina
Animación de Intermedios:
Yumi V. Matayoshi – Josue Avalos – Julinho Espinoza – Alessandra Guerra – Juan Luis Vargas
Andres Pio Cotrina – Ximena Ruiz – Veronica Noemi Cassimiro – Estefania Alvarado "Nia"
Viviana Rodriguez "Bobi" – Renato Aguilar Vargas – Rony Palomino – Gabriela Doig
Erick Montalvo "Gomita" – Sebastian Guimarey
Edición – LipSync:
Ximena Ruiz – Ghiara Román – Fabricio Rivera – Estéfano Huamán – Fiorella Yengle
Claudia Sofia Rodriguez Ruiz – Sasha Tarnawiecki
The Adventures of Papelucho is a family-driven animated TV show, which teaches us the values of brotherhood. Papelucho, a 9-year-old boy whose life changes when he becomes an older brother. He takes responsibility for being the guardian of his little sister, Ji. However, the constant problems caused by Ji, will make Papelucho question if he wants to be a big brother.
Co-produced with Wild Bunch Studio – Chile
//APUS TEAM//
Executive Producer:
Gabriel Bonilla
Line Producer:
Jantzen R. Estela
Key Animation:
Mel Gomez "MiniMel" – Melci Asto – Dafne De Vinatea – Franco Salazar – Josue Avalos – Estéfano Huamán
Jantzen R. Estela – Andres Pio Cotrina
In-Between Animation:
Yumi V. Matayoshi – Josue Avalos – Julinho Espinoza – Alessandra Guerra – Juan Luis Vargas
Andres Pio Cotrina – Ximena Ruiz – Veronica Noemi Cassimiro – Estefania Alvarado "Nia"
Viviana Rodriguez "Bobi" – Renato Aguilar Vargas – Rony Palomino – Gabriela Doig
Erick Montalvo "Gomita" – Sebastian Guimarey
Editing – LipSync:
Ximena Ruiz – Ghiara Román – Fabricio Rivera – Estéfano Huamán – Fiorella Yengle
Claudia Sofia Rodriguez Ruiz – Sasha Tarnawiecki