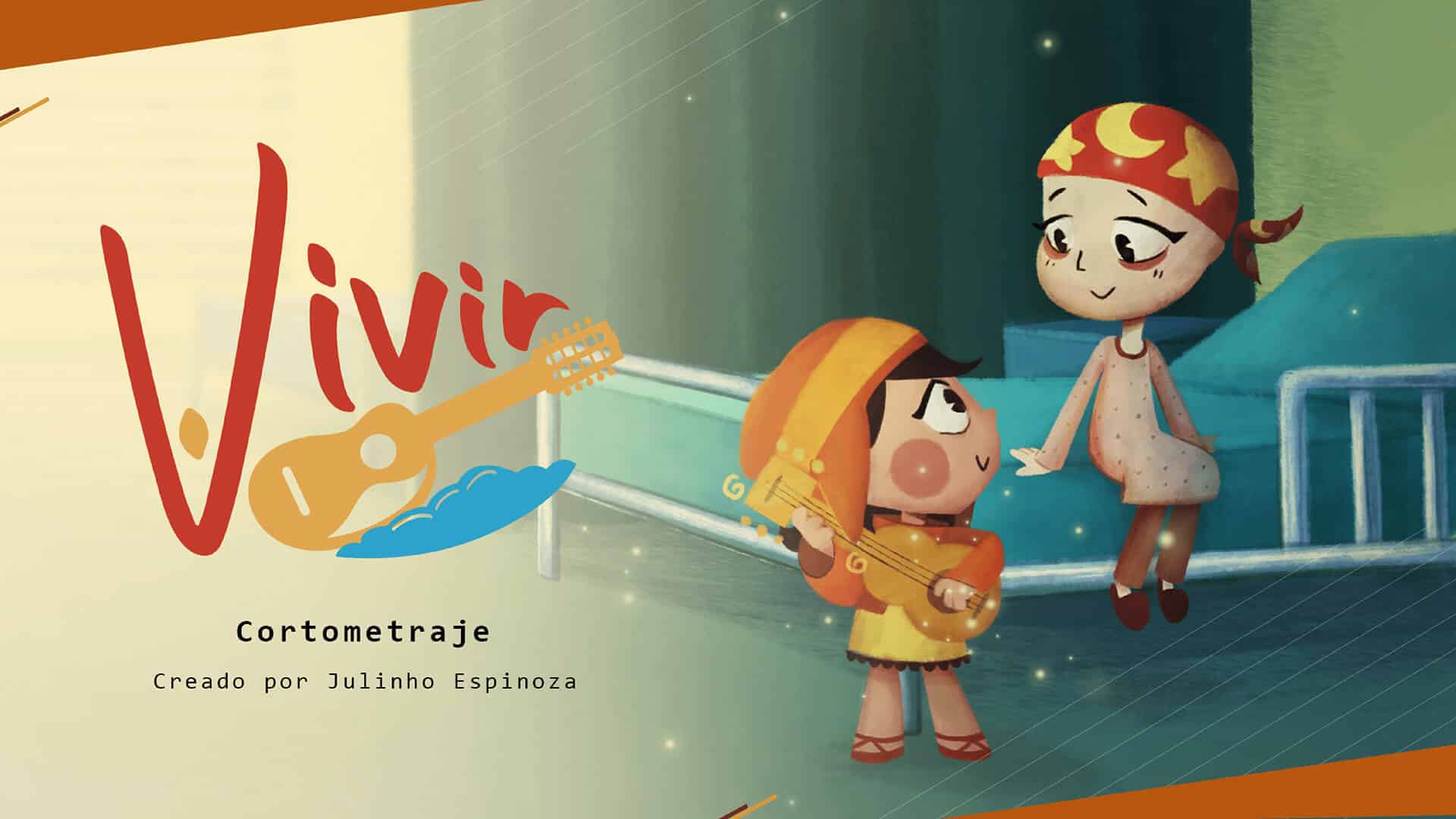 Vivir
Live
Cortometraje
Shortfilm
Elida es una niña que sufre de epilepsia y ve su alegre vida junto a su charango desvanecerse en un ataque repentino. Al despertar una noche en el hospital es sorprendida por Estrella, una paciente con cáncer, con quien formará un fuerte lazo de amistad.
//APUS TEAM//
Director:
Julinho Espinoza
Asistencia de Dirección:
Luis Enrique
Producción:
–
Concept Art:
Verónica Mendoza
Storyboard:
Giannella Llosa
Animatic:
Irena Barba
Director de animación:
Fernando Corrales
Animación:
Viviana Rodríguez
Asistencia de Diseño:
Aldem Llanquecha
Sonidista:
Aquiles Solar
Elida is a kid who suffers from epilepsy and sees her happy life alongside her Charango faint due to a sudden episode. One night at the hospital she is visited by Estrella a cancer patient whom Elida Will form an unbreakable bond.
//APUS TEAM//
Directed by:
Julinho Espinoza
Asistant Director:
Luis Enrique
Producer:
–
Concept Art:
Verónica Mendoza
Storyboard:
Giannella Llosa
Animatic:
Irena Barba
Animation Director:
Fernando Corrales
Animation:
Viviana Rodríguez
Asistant Designer:
Aldem Llanquecha
Sound Design:
Aquiles Solar